Tuesday, 1 November 2016 · By: Channy Dreadful
Another year has past and Halloween has come and gone, and what am I left with come November 1st? A bag of stinking rocks. Just kidding. I'm left with a shit-ton of candy and a lot of killer pumpkin-carving contest entries to go through! Before I start showing off all of your mad skills, I need to address one thing: I want to give a huge thank-you to everyone who participated in our Halloween Spooktacular! It was a great first year, and believe me when I say that I have already started planning for next year's festivities! Really though, I am truly honoured to have so many amazing guests take part in our adventure of reviewing every single film from the Halloween franchise one-by-one. In my opinion, this is one of the strongest horror franchises to exist -- so to have so many amazing guests take part was truly an honour. I hope you all enjoyed it just as much as I did. But not to fret, the Halloween tricks and treats aren't quite over yet! To say good-bye to the season until '17, I leave you with some of the best pumpkin carvings of 2016.
(The pumpkins are posted in no real order except for the final entry below -- which is the winner of the pumpkin carving contest!)


Pumpkin carved by the Pumpkin Queen herself, Channy Dreadful.


Pumpkin carved by Kenton de Jong and his lovely girlfriend Jessica Nuttall!


Pumpkin carved by Victoria Oppenlander!


Pumpkin carved by Bloody Brodie.


Pumpkin carved by Leah Martin!


Pumpkins carved by Kyla Marie!


Pumpkin carved by Daniel Worby!


Pumpkins carved by Jennifer Francis and Will Quere!


Pumpkins carved by Rob Weeks!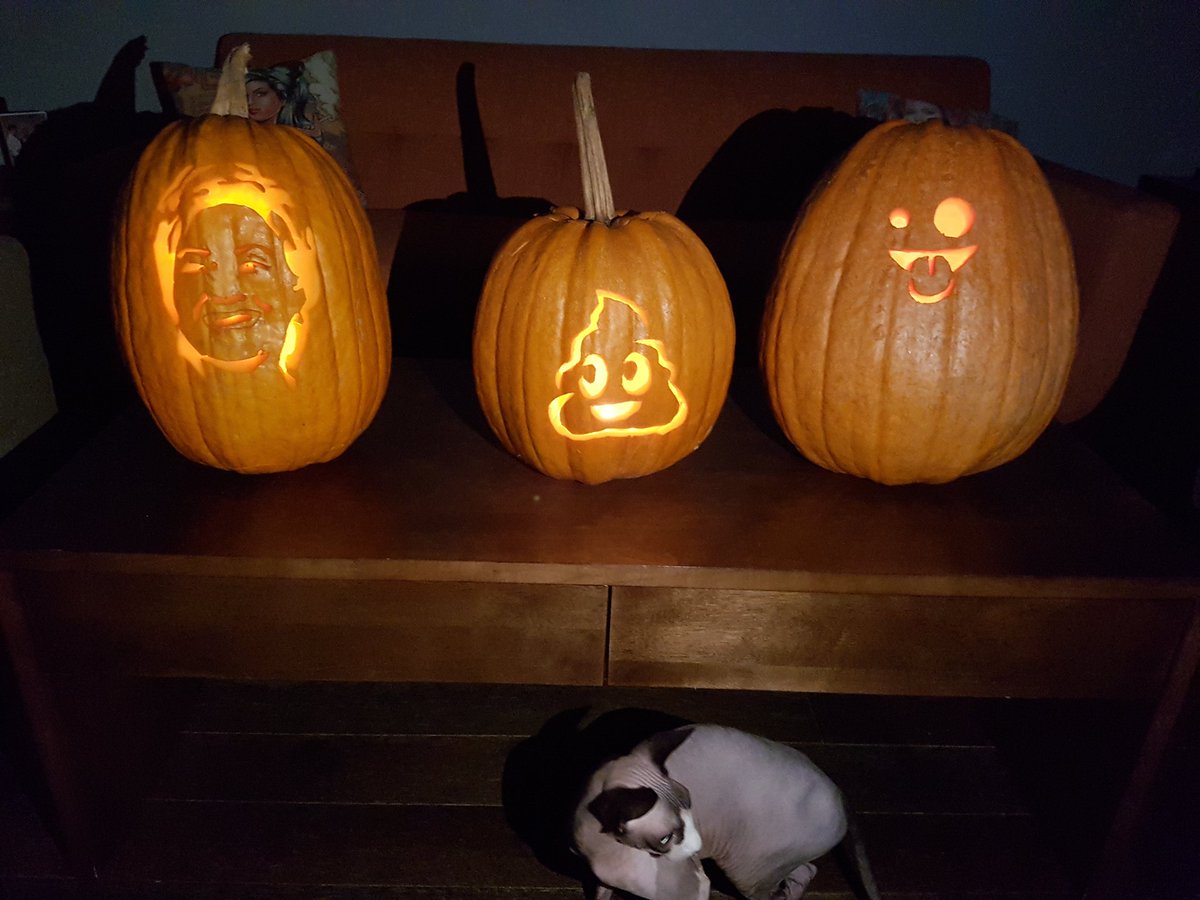 Pumpkins carved by Justine H.!


Pumpkins carved by Evan Johnston!


Pumpkin carved by Durell Henrie!


Pumpkin carved by Ashley Ditch!


Pumpkin carved by Prince of the Damned A.K.A. @hajdukm on Instagram!


The votes are in! Last, but certainly far from least, the winner of our pumpkin carving contest of 2016: Christopher (@CaptnTghtpnts on Twitter!)
In hopes of finding someone who can relate to my troubles I have one last topic I would like to discuss before we end our Halloween Spooktacular 2016. I went to Starbucks yesterday for my last Pumpkin Spice Latte of the season (like the basic bitch that I am) and do you know what they did? No. You don't. Because I haven't told you yet. They put my goddamn PSL in a goddamn Christmas cup! My face when they handed it to me was pure horror. I love Christmas, but for God's sake -- keep it out of my Halloween!
Happy Halloween to all and to all a good FRIGHT!
Related Tags